Dean/Sam fanmix
(omg, I know)
Train - Ordinary
Better Than Ezra - Desperately Wanting
Our Lady Peace - Do You Like It
Dashboard Confessional - Vindicated
Jimmy Eat World - Hear You Me
Stereophonics - Maybe Tomorrow
Alexi Murdoch - Orange Sky
Robert Forster - Demon Days
Adem - Cut
As Tall As Lions - Maybe I'm Just Tired
Dire Straits - Brothers In Arms
The New Pornographers - Challengers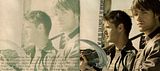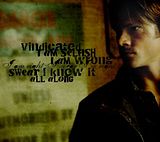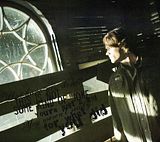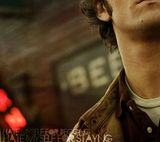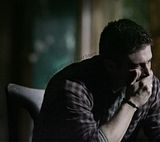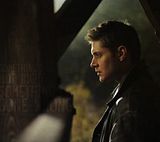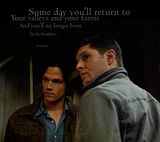 download (incl. images) | 94 Mb |
MU
•
MF
Aimee Mann - Video
Coldplay - Warning Sign
Adele - Chasing Pavements
Alexi Murdoch - Orange Sky
As Tall As Lions - Love Love Love (Love Love)
Duffy - Stepping Stone
Keane - Again & Again
Kings of Leon - Sex On Fire
M83 - Kim & Jessie
download | 94 Mb |
MF
Duffy - Mercy
You guessed it, here's a bunch of acoustic songs (or semi) that I've been enjoying lately.
Tracklist
Justin Nozuka - After Tonight
Talk about raw talent.
Joshua James - Water Run
His voice is magic.
Bertine Zetlitz - Fate
I love this, and idek why.
Iron & Wine - Love Vigilantes
Great traveling song :]
Piers Faccini - My Burden is Light
He reminds me of Ray LaMontagne. Pretty song.
Jason Mraz - 1,000 Things (live at Java Joe's)
One of my happy place songs.
Kris Allen - Falling Slowly
I love the original song, but I'm an AI whore, what can I say? :P
Paolo Nutini - Pencil Full of Lead (live)
New album please come quick :[
Lauryn Hill - Just Like Water (MTV Unplugged)
One of my absolute favorite songs everrrr.
Grant Campbell - In These Loving Arms
I got shivers when I heard it the first time.
Alexi Murdoch - Orange Sky (live at Hotel Cafe)
Needs more loving, this guy. Gorgeous song♥
(
ZIP and bonus songs
Collapse
)
Update woo!
music:

Queen - Don't Stop Me Now

Tesla Boy — Tesla Boy EP (2009)
Location: Moscow, Russia.
Style: Synthpop, electronica, new wave, hello 80s. Great sound.

Punk TV — Loverdrive (2009)
Location: Novosibirsk (Russia).
Style: Self-proclaimed indie-tronica. Kind of reminds me of both Crystal Method and Yoon Do Hyun Band.
music:

Punk TV - Amsterdam (9D1 Remix)
HAY GUYS. we're back. sorry for not updating for so long.
anyway, i have some new songs to pimp out. am sorry there's no long description. but rest assured, the songs shared here are personal favorites, i didn't pick them out randomly :)
수호 - 그냥 이렇게.. (Feat. K.Will)
; great R&B track by Suho, a Korean male singer/rapper i found by accident.
Annuals - Ease My Mind
; great electro-rock track by one of my favorite band.
Muse - Supermassive Black Hole
; upbeat rock song. my exercise song :)
Annuals - Hot Night Hounds
; another Annuals song. loving the Irish influence in this song.
Paolo Nutini - Rewind
; great singer-songwriter. this is one of my favorite track from his album These Streets.
(
+ individual songs and zip
Collapse
)
hope you guys enjoy the songs. and thanks for sticking around btw :)
Sadly, the autumn is getting closer. Rains and cool mornings aren't all that exciting. But things get better if only I have my mp3-player with me. ♥
This is a very random assortment of songs - but isn't randomness the main concept of this comm?
~vroom vroom~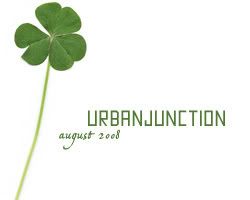 Adriano Celentano - Ya Tebia Liubliu
Celentano gives me severe (but not unpleasant) fits of nostalgia. He was very popular in the USSR, as an actor and as a singer, and I know some of his songs since I was a kid. In this one he says words of love in Russian, French, German and English.

Plaid - Squance
When my friend heard Plaid playing in my room, she said "That's quite trancey". It is, I guess. Good multi-layered electronic music. If you like it, check out
Tekkon Kinkreet OST
! It's mega-awesome.

Slow Jam - Back
Nice and smooth easy-listening piece of jazzy Korean music with hints of Bee Gees and Franz Ferdinand. Hm. Nice cocktail. xD

Sol Flower - Kiss The Kids
This is quite amazing, and my player takes a special liking to this song. Intoxicant low female vocal...

Bobby Kim - Lonely Night
This is one of those songs that make me think "Who ever needs OTHER songs? This one alone would be sufficient." And it's just made me think about
Orange Range's "Silent Night"
, which I also highly recommend (not included in the rar).

Enya - Caribbean Blue
Well. I expect that everyone and their great grandmothers know this song, but it doesn't make it less shiny. Brilliant, in fact. The way Enya's voice blends with the music makes my heart tremble~~

Hans Zimmer - Maestro
Hans Zimmer is a great movie music writer. This piece comes off "The Holiday" soundtrack and is immensely beautiful. Check out the
music video
, it complements the music nicely.

Samim - Heater
HA! Ever heard
Miami Pop
? This is its brother. xD

Sharon Jones & The Dap-Kings - How Long Do I Have To Wait For You?
Funk/soul at its best. ♥

Xavier Naidoo - Seelenheil
Xavier Naidoo is a German singer/songwriter and my German-speaking friend swears his lyrics are witty and burning. I have to trust her on that. I dig the music.

Mikael Tariverdiyev - Dance on the Stadium
Let me share my Soviet pride with you. Tariverdiyev is a famous movie music composer. His music is very Soviet, very 80s and very exciting. Trumpet and rhythm remind me of chases and old discotheques. Please give it a listen.
.rar
(58.7 MB)
PS: a
Stephen Fry bit
for every NC-17 loving intelligent grown-up human. ;D
HULLO 8D/
so i took your idea katya, hope you don't mind :)
being MIA is being MIA, no excuse. we've been busy lately :((
here's a batch of shiny new songs that need more loving.
Capsule - Super Speeder Judy Jedy
capsule's music is awesome. enough said.
Basement Jaxx - Plug It In feat. JC Chasez
Chemistry - STEP TO FAR
old music from the awesome J-pop duo. probably one of my favorite song of theirs so far.
The Seatbelts - No Reply
I've been re-listening to Cowboy Bebop OST lately, this song never bores me. Good old fashioned rock tune.
The Seatbelts - Piano Black
another Bebop soundtrack. Instrumental song (piano dominated) with a jazzy touch to it.
The Seatbelts - Tank
My favorite instrumental song from Bebop OST. LISTEN TO IT if you haven't.
Sunfold - Oregon
Sunfold is a newfound love. Awesome indie music.
Sunfold - Georgee de Rubis
another Sunfold song, because i'm lovestruck :)
Sunfold - Sara the American Winter
hahaha, yes I'm in love.
Brown Eyes - True Luv
Brown Eyes is one of my favorite K-pop vocal duo. Calming and rich sounds.
Clazziquai - I Will Give You Everything
another K-pop group with electronica feel to most of their songs. One of my favorite remix ever.
Micro - 踊れ
The opening song of a dorama called Osen. so-so dorama, but a really great opening song.
T.M. Revolution - resonance
I just love T.M. Revolution songs, this one's no exception. Soundtrack of an anime called Soul Eater.
the zip of all files
.
music:

슬로우 잼 Feat. 호란 - Crazy Night | Scrobbled by Last.fm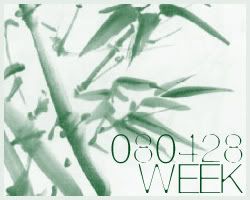 TRF - Boy Meets Girl
This song is
ridiculously
catchy. At first, when I saw DBSK
perform
it with TRF on Music Fair, I thought "What a stupid song they got!" but then I realized that I had had had to have it and listen to it on repeat. >_<

Bamboo - Noypi

Bamboo - Alpha Beta Omega

Bamboo - Take Me Down
Bamboo is a alternative rock band from the Philippines and they're absolutely brilliant. These are three of my favourite songs.

Soler - 陌生人
I also listened to Soler again. Easily my favourite Chinese band.

Vodka Rain - A Farewell Song
The special mellow rock that Korea specializes in.

Jamie Lloyd - Movin' In (Brennan Greens' remix)
Awesome tune! Upbeat and uplifting. :)
And now a bit of retro, because I saw the most amazing movie called "Peter's Friends" (feat. Kenneth Branagh, Hugh Laurie and Stephen Fry) last week and it got me on a roll.

Tears For Fears - Everybody Wants To Rule The World
The movie starts with this song.

Frank Sinatra - The Way You Look Tonight
This song was performed by so many artists, but among all Sinatra's version is my favourite. And I do love the way they have it in the movie, too (
performed by the cast
!)
.rar
(61.1 Mb)
Honorable mentions: "Scenic Routes" by Beirut from
musicfortummies
and Mika Nakashima's "Love Addict" from previous
already
's entry. (: